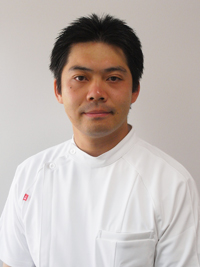 Dr.Motoki Fujita (DDS,Ph.D)
Dr .Fujita obtained a Bachelor's degree from Kyushu Dental College of Fukuoka Prefecture and pursued his career at Aichi Gakuin University.
He was appointed as a research fellow, involved in a joint research project for regenerative medicine by the Institute for Frontier Medical Science, Kyoto University and the Institute for Frontier Oral Science, Kanagawa Dental College.
Dr Fujita and the team presented the paper, 'Proliferation and Differentiation of Rat Bone Marrow Stem Cell on PGA-collagen Sponge'.
He was awarded a Ph.D by Aichi Gakuin University.